AMI Street Legal 4 Passenger Golf Cart Rental - Daily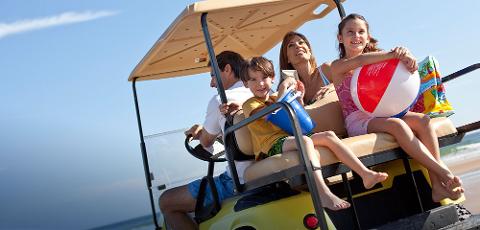 Product code: AMI 4 Passenger Golf Cart Daily Rental
The Adventure Center on Anna Maria Island now offers 4 Passenger golf cart rentals on an hourly, daily, or weekly basis.
Whether you are a day visitor, a seasonal residents or vacationer looking to simply find a way to get around the island for the day having your very own golf cart is the way to go. Our golf carts are available for four passengers and can be driven legally on the surrounding street. Please call our Adventure Center for larger cart sizes.
Drivers must be 16 years old and hold a valid driver's license.
Tax not included. 50% deposit due at time of booking. Full refund if cancelled 48 hours prior to start time.